It is important to know what your skin type is in order for you to make right decisions about a proper skin care regimen or treatment which is suitable for your particular skin care needs.  A skin type is a classification that describes a person's genetic skin type.  It never changes because it's what you were born with.  Only the condition of the skin changes.
There are 5 common skin types: normal, oily, dry, combination and sensitive.  It is determined by how much, or how little, oil your skin produces.  Genes, diet, stress level, hormonal fluctuation, medication and even your skin care regimen all determine how much oil your skin produces.
In order for you to determine what your skin type is, it is best to do a "skin test".  To do this, you must wash your face, pat it dry then after a few minutes, take a piece of lens-cleaning tissue paper and press on different spots on your face.  If your skin is oily, the paper will stick, pick up oily spots and become translucent.  If the paper doesn't stick, or pick up any oily spots then it is most likely dry.  If the paper sticks to your t-zone (forehead, nose and chin) then you have normal or combination skin.
Here are the characteristics of each skin type:
Dry Skin
Does not produce enough oil
Follicles are small, sebum is minimal
Extra care to protect

 

transepidermal

 

water

 

loss (TEWL)
Normal Skin
Good oil water balance
Follicles are normal size
Free of blemishes
Smaller to medium follicles on the edge of the t-zone
Maintenance and prevention
Combination Skin
Can be both oily and dry or normal and oily
T-zone is oilier, other areas normal to even very dry
Pore size go from medium to large outside the t-zone is also combination (t-zone normal, outside oily)
Oily Skin
Excess sebum
Follicle/pore is larger
Extra care to balance oil without stripping barrier function
Sensitive Skin
Is also a skin condition
Genetically predisposed
Fragile, thin skin and redness
Easily irritated
Gentle, non-irritating care and treatments
Finding out your skin type is half the battle.  Read the list of skin conditions  on the following page to see which one you may have.
To book an appointment click on the button below
Book an Appointment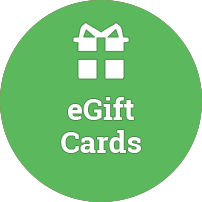 Click the button above to purchase a Gift Card for your loved one and send it right to their inbox.
xo