It warms my heart when my clients give reviews and express their satisfaction in their skin's results and how they feel as a whole.   Below is a list of my clients' testimonies on how they feel about the service I give.  To leave a positive review and share your skin health story, please leave it on the Contact Me page and it will be added.  Thank you!
______________________________________________________________________
I've had a lot of skin problems in the last few years – acne, hyperpigmentation and eczema. One step away from Isotretinoin. After having Nadia treat my face I notice big improvements by my second visit. Acne is minimal, smaller pores, smoother appearance of my skin and most importantly my confidence is back! Nadia taught me proper technique's to wash my face and how to take care of my skin in between visits. You have healing hands and I'm thankful for your services!
~ Tiffeny Smith
Let me start off by saying I have struggled with my skin since my preteen years. I have tried every facial product, routine, and even changed my diet. Nothing worked.
I started seeing Nadia in 2015. At that time I had breakouts on my cheek and chin area. It was so bad I couldn't ever imagine having clear skin. Within a few visits I noticed a difference. And that was big for me because I've been dealing with this challenge since I was 12 and when I started seeing Nadia I was 28. She took her time and explained what she was doing step by step. Why certain products would be better for my skin. How I should treat my skin between appts. She really changed my life and has given me the confidence I've been seeking. Everyone needs to see her. I recommend anyone with any skin type. Not to mention how relaxed she made me feel!! Seriously, everyone needs to see her!!
~ Natalie Stephens
Nadia is professional and one of the most gentle and kind souls I've met. Thank you again Nadia 
~ Sharifa Eubank
Nadia Tamara Lee's facials are the best facials I have ever had. From the moment I walked in to the room, I felt relaxed, and this just continued throughout the appointment. My skin felt amazing upon leaving and I recieved some helpful recommendations for my skincare routine. I am so pleased and will definitely be back soon! Thank you so much.
~ Alexandra Irwin
It was one of the best experience my family had. She was very knowledgeable, friendly and professional. We will definitely come back!!
~ Romel, Gilma & Vanessa
Attention to detail
~ Siobhan Bradley
I literally travel for two hours just to come and see Nadia. Best services, products, prices, environment, and person ever.
~ Sara Pinto
Always a great experience and professional services
~ Luisa Giacometti
The entire experience was truly amazing !!
~ Zoie Browne 
Always a piece from heaven to relax.
~ Raul C 
The absolute best. Super professional, relaxing and amazing!!! I'm going back.
~ Judi Lopez
She was excellent. Very thorough, professional and experienced. Deep cleaning was excellent and my skin glowed when she was finished.
~ Mary Ann S. 
First off, even in the busy season, she made time for me. She went beyond expectations. She did a few steps before doing what I paid for: music, plus oil and massage, to relax my body soul and spirit. Amazing experience and the best thing is, while she did her work on my face, her whole conversation was about how to take care of my face without ever trying to sell any products or promoting other services. Yet, I will come back because not only is she at a great location but she does incredible work. So far my best Groupon experience ever.
~ Raul C. 
She is very knowledgeable about skin care and the information provided was great. The facial treatment was also great.
~ Sheoma R. ·
Nadia knows her stuff- a really professional service in a soothing & comfortable space. My skin literally glowed the day after.
~ Allison E. 
Nadia was really good at what she does. She is really knowledgable about skin care, and the advice from her is really helpful! Will definitely go back soon for my next facial!
~ Devon H. 
I had a facial today and it was wonderful. Nadia was both professional and personable at the same time. She did a fabulous job and I will definitely go back to her. 
~ Sherrydawn W.
Nadia was professional and knowledgeable. Her skin was beautiful which is good to know that she practices what she preaches.
~ Renee P. ·
Nadia was professional, knowledgable and friendly. Excellent service
~ Joe C. 
Nadia has singlehandedly changed my skin! She put me on a treatment and taught me a skincare regimen that has worked miracles in the last 2 months. I have never had this much confidence in my skin, and never have I received as many compliments from people. On top of this, she's just the best!

~ Rachel N.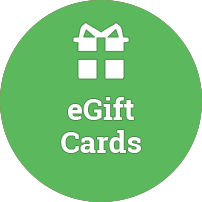 Click the button above to purchase a Gift Card for your loved one and send it right to their inbox.
xo
Book an Appointment